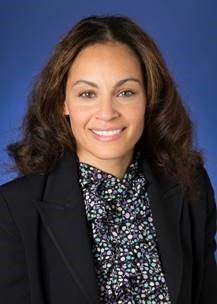 Senior Vice President, Diversity & Inclusion (D&I) Executive 
Global Employee Networks and Global D&I Awards  
Bank of America
Riqueza (Rique) Feaster is the Diversity and Inclusion (D&I) Executive for Global Employee Networks and the Global D&I Awards since November 2020.  In that capacity, Rique oversees Bank of America's global employee network organization consisting of 200,000+ memberships and 330+ chapters worldwide focused on supporting, educating, developing and engaging our employees, clients, and communities on race and ethnicity, gender, LGBT+, disability and military/veteran issues, and initiatives.  She also leads efforts to recognize and reward significant achievement in diversity and inclusion across the bank's enterprise, including all lines of business and support functions.  Prior to this role, Rique was the Global Banking and Markets and International (GBAM) D&I Executive where she drove D&I strategy, initiatives and programs for GBAM impacting key representation and inclusion outcomes for the Global Markets, Investment and Wholesale Banking businesses and International franchise from the fall of 2019 through the fall of 2020. 
Prior to her D&I roles, Rique was a Managing Director in Bank of America's Office of the Chief Compliance Officer (CCO) and the Title VII Compliance and Operational Risk Enterprise Area of Coverage, where she managed a centralized team covering the Swap Dealer, Security-Based Swap Dealer and Uncleared Margin Rule Compliance and Operational Risk programs; and Broker-Dealer Reporting and Certification for Bank of America's Institutional and Wealth Management businesses.  Rique was also a leader of Bank of America's Global Risk Management's D&I initiatives as the D&I Workstream Chair and won a Bank of America Global D&I Manager Award in 2018.  
Rique joined Bank of America in 2015 from Deutsche Bank where she ran the Volcker Compliance and the Compliance Regulatory Reform Strategy teams.  Prior to Deutsche Bank, she worked in various global Compliance and Legal roles at Barclays and Citigroup, including Markets Compliance Strategy and Execution, the Swap Dealer CCO Program, and Global Equity Aggregation.  Rique began her career in private practice specializing in Securities and Corporate Law at Morrison & Foerster LLP and Loeb and Loeb LLP. 
Rique received her A.B. in Government from Dartmouth College and her J.D. from American University Washington College of Law.   
Rique resides in New York City with her two young daughters.