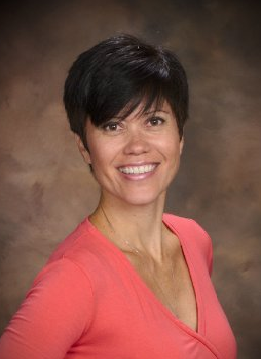 Senior Vice President and Chief Diversity & Inclusion Officer
Seminole Hard Rock
Stephanie is responsible for the identification and implementation of strategies that promote equal access to opportunities for all employees leveraging diversity and inclusion principles that build inclusive environments. She has led a team of talented Diversity & Inclusion professionals responsible for creating self-directed development opportunities, launching and managing Employee Resource Groups and Corporate Social Responsibility Councils (Diversity Councils and Inclusion Networks), designing and overseeing mentoring, coaching and sponsorship programs, enhancing company reputation through the completion of external reputation surveys, measure diversity and inclusion efforts through the use of advanced analytics and developing and delivering Diversity & Inclusion education, including a flag ship offering, the Inclusion Champions Workshop.
Drawing on her background in Human Resources, Learning & Development, and Diversity & Inclusion, Stephanie passionately drives for productive change through the application of cutting-edge approaches that produce lasting impact. As part of her work in Diversity & Inclusion, Stephanie coaches leaders at all levels to develop the skills needed to grow internal talent and fill the talent pipeline. She helps them to surface and address potential unconscious bias and implement strategies to attract, select, develop and retain diverse talent, including those in under-represented groups. In addition, Stephanie is an internal consultant partner in all matters of Diversity & Inclusion that have a business impact including Sales, Marketing, Supplier Diversity, Information Technology, Business Operations, Market Place Expansion, Workforce Development, Customer Service, and more.
Stephanie holds her degree in Business Administration and has earned several certifications for Human Resources, Leadership Effectiveness, Diversity & Inclusion, Change Management, Project Management and Finance from institutions including the University of California San Diego (UCSD), Cornell, and PROSCI. She is also a certified coach through the Center for Coaching Excellence and is a certified member of the International Coaching Federation (ICF). She has served as a Diversity & Inclusion and Leadership Effectiveness consultant, facilitator, and keynote speaker for organizations and conferences within the United States, Europe, and Asia. Stephanie also designed and delivered a course offering focused on Diversity & Inclusion at the University of Nevada Las Vegas (UNLV).
Stephanie is married to Mike, has two children, two grandchildren (who are her world) and has a dog named Mochi. A native of Hawaii, she lived in Las Vegas for the past 20 years and recently move with her family to South Florida.