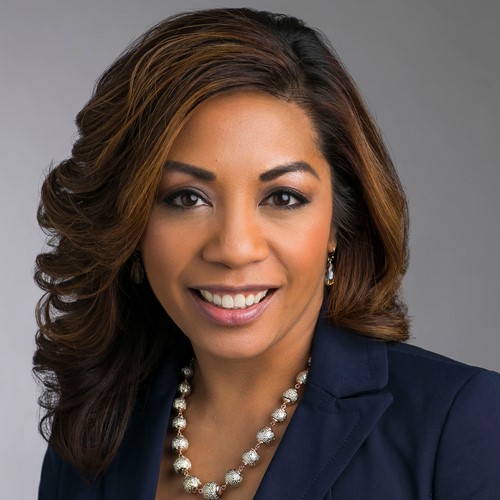 Vice President, Human Resources and Chief Inclusive Diversity & Equity Officer
The Allstate Corporation
Eloiza Domingo is the Vice President of Human Resources and Chief Inclusive Diversity & Equity Officer for The Allstate Corporation. She assumed this role in 2021 with responsibility for building on Allstate's strong foundation and culture of Inclusive Diversity & Equity by shaping the multiyear IDE plan to create an enduring impact inside and outside of the company. As she partners with colleagues and teams across Allstate, Eloiza will further the company's goal of being the most diverse protection solutions company.

In her previous role as Executive Director and Global Head of Engagement, Diversity & Inclusion at Astellas Pharma, Eloiza led the company to its first-time recognition on Best Place to Work for Disability Inclusion 2020, Working Mother Best Companies for Dads 2019 list and Top 10 on 2020 Working Mother 100 Best Companies list (Diversity Best Practices), and Astellas' 8th consecutive perfect score with Human Rights Campaign. She led Astellas' five-year strategic plan focused on improving the comprehensive journey of diverse talent; established the inaugural D&I Governance Council for diversity/inclusion/health equity standardization; and designed and launched the D&I HR metrics reporting process.

Previously serving as Senior Director and Deputy Chief Diversity Officer at Johns Hopkins Medicine and The Johns Hopkins Health System Corporation, Eloiza led diversity leadership programs across the health system's medical facilities and the Johns Hopkins University School of Medicine. In this role, she led Johns Hopkins Medicine to Forbes Top 100 Places to Work list as well as earning a Diversity Innovation award for the inception of the Center for Transgender Care, a comprehensive health center for transgender patients, their families and friends.

Eloiza's background spans through various industries including academia, law enforcement, academic medicine and pharmaceuticals. She has been recognized as a 2022 Top Chief Diversity Officer by the National Diversity Awards, one of HR Digest's "Most Influential DE&I Officers of 2022, a visionary in her field by the Los Angeles Times in 2022, a Female Disrupter by Medium in 2020, one of the 100 Most Influential Filipina Women in the World by the Filipina Women's Network, the 2017 Senior Executive award from the National Association of Healthcare Executives, and was featured on the Maryland Daily Record's Very Important Professionals Success by 40 list.

Eloiza holds an M.S. in Higher Education and Student Affairs with a minor in Counseling and concentration in Diversity Education, and a B.A. in Psychology and Sociology with a minor in Spanish from Indiana University in Bloomington, IN. She resides in Chicago, IL with her four sons and their many pets.