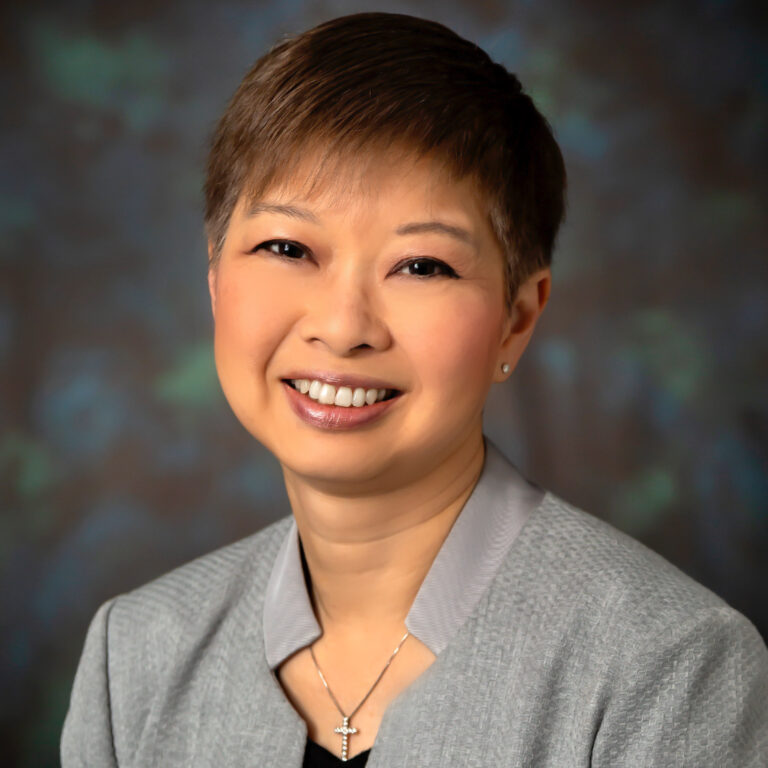 Vice President of Engineering, Strategic Space Systems
Northrop Grumman Space Systems
Gefferie Yee-Madera is the vice president of Engineering for the Strategic Space Systems division within Northrop Grumman's Space Systems sector, a premier provider of space and launch systems serving national security, civil and commercial customers.
In this role, Yee-Madera leads engineering execution across all space programs and new business activities for the division. Her responsibilities include engineering strategy, training and career development, processes and procedures for engineering excellence and implementation and effectiveness measurement.
Most recently, Yee-Madera led Northrop Grumman's former Aerospace Systems sector Electronics and Payload Directorate at the Space Park Center of Excellence for the Research, Technology and Engineering organization, responsible for delivering a wide range of space and ground-based electronics payloads and airborne subsystems: to include antennas, sensors, radars, laser, communication subsystems, onboard networks, mission and stores management, and other payload electronics. Prior to that, she held several program leadership roles managing multi-discipline capture and production teams focused on system engineering, signal electronics, antenna design, design integration, production, integration and test engineering through development and production.
Yee-Madera joined Northrop Grumman in 1988 as a digital design engineer and has advanced with positions of increased responsibility including design work spanning Application Specific Integrated Circuits, Field Programmable Gate Arrays, printed circuit boards, electronics units and digital subsystem architecture across MilSatCom and various restricted space programs.
She holds bachelor's degree in biomedical and electrical engineering and a master's degree in electrical engineering, both from the University of Southern California. She has completed the Executive Management certificate program at the UCLA Anderson School of Management and completed Northrop Grumman Aerospace Systems Women in Leadership program. Yee-Madera also holds six U.S. patents relating to electronic payloads that perform on-board processing in satellites.