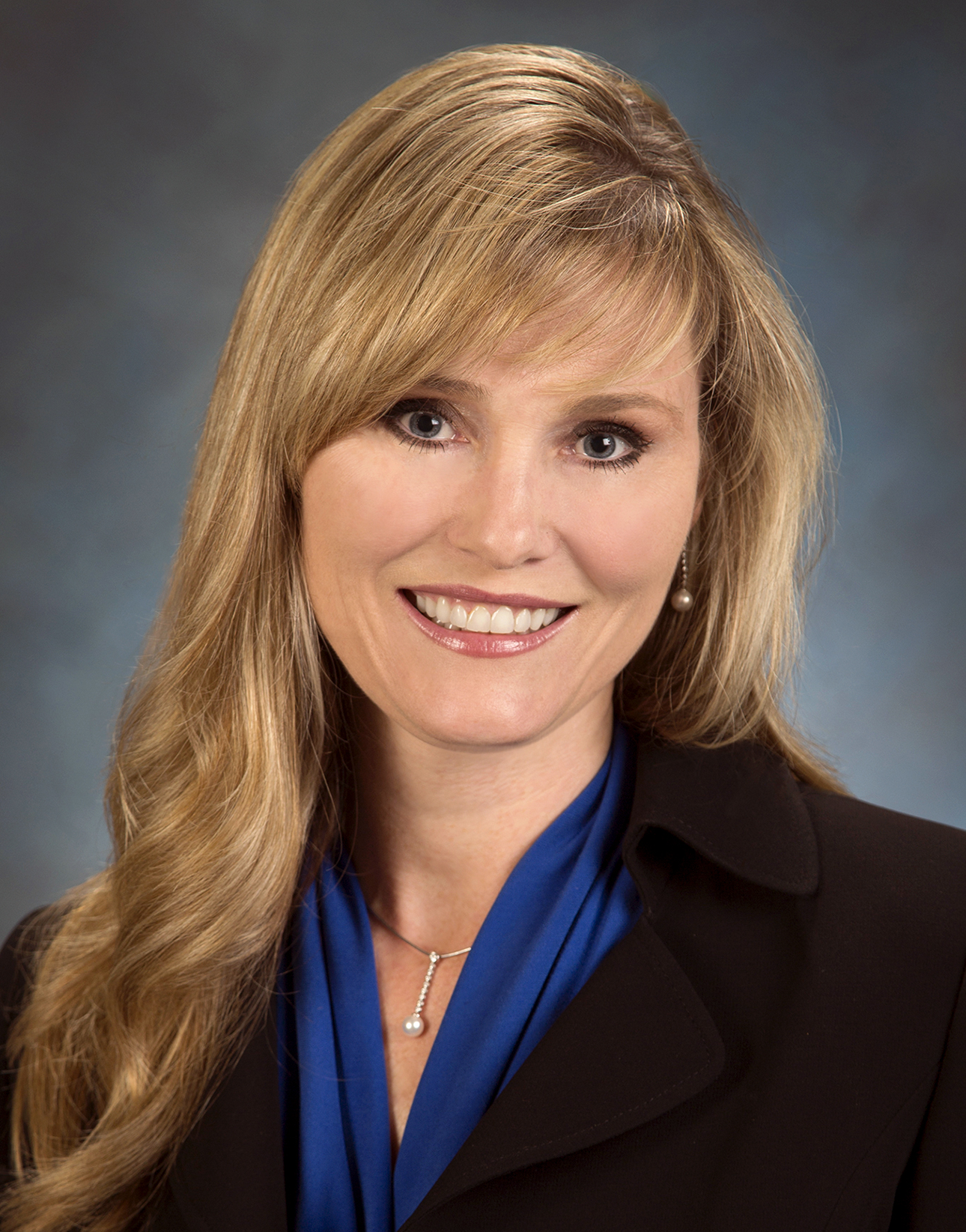 Leslie Sutherland
Director of Growth Enabling Systems, Solar Turbines
---
Leslie Sutherland is the Director of Growth Enabling Systems at Solar Turbines, a division of Caterpillar.  In her current role, Leslie leads a team accountable to define the future vision for enabling technology, develop technology roadmaps aligned with business strategy, lead strategy execution and innovate global processes and systems. The GES team manages a portfolio of programs designed to accelerate effective change and deploy technology across 92 facilities worldwide.
Throughout Leslie's career at Solar Turbines, she has sought opportunities to contribute through a broad spectrum of roles across the enterprise.  Her previous leadership assignments have included the management of Turbine Assembly and Test, Gear Design and Manufacturing, Experimental Manufacturing, Tool Design and Fabrication, Manufacturing Software Integration, Technical Recruiting for Turbomachinery Operations, Solar's Apprenticeship Program, Packaging Systems Operations Quality, and Supply Chain Management.  She has designed and deployed complex organizational changes across both Supply Chain and Manufacturing and completed an expatriate assignment in Europe.
Leslie has a strong commitment to support diversity and inclusion and the greater community.  She is a current member of the Impact Advisory Committee and Women's Leadership Council at United Way San Diego.  She is the Sponsor of Solar's CAIC (Asian Indian) ERG, an Advisor for Solar's ADEPT (Abled and Disabled) ERG, and a member of the Professional Development Program and Women's Initiative Network ERG's.  Leslie has been a member of the Industrial and Manufacturing Engineering Advisory Board at Cal Poly, a Manufacturing and Product Development Board Member for the San Diego Unified School District, and a member of the Manufacturing and Engineering Technology Board at San Diego City College.
Leslie holds a Bachelor of Science Degree in Business Administration from San Diego State University and a Master of Science in Supply Chain Management from the University of San Diego.  Leslie is a Certified Purchasing Manager, certified in Production & Inventory Management, certified in Supply Chain Management, certified in Strategic Sourcing, certified in Implementing & Auditing ISO 9000 Quality Systems, and is a certified 6 Sigma Greenbelt and Sponsor.  Additionally, Leslie was a nominee for the Tribute to Women in Industry award and won the Caterpillar President's Annual Quality Improvement award on two separate occasions.
Her leadership model is based on creating an environment that cultivates trusting relationships, builds consensus, drives personal accountability and increases understanding across a wide range of functions and constituents.  When conflicting priorities and pressures arise, Leslie is known to effectively work with and through others to ensure business transformation is realized.