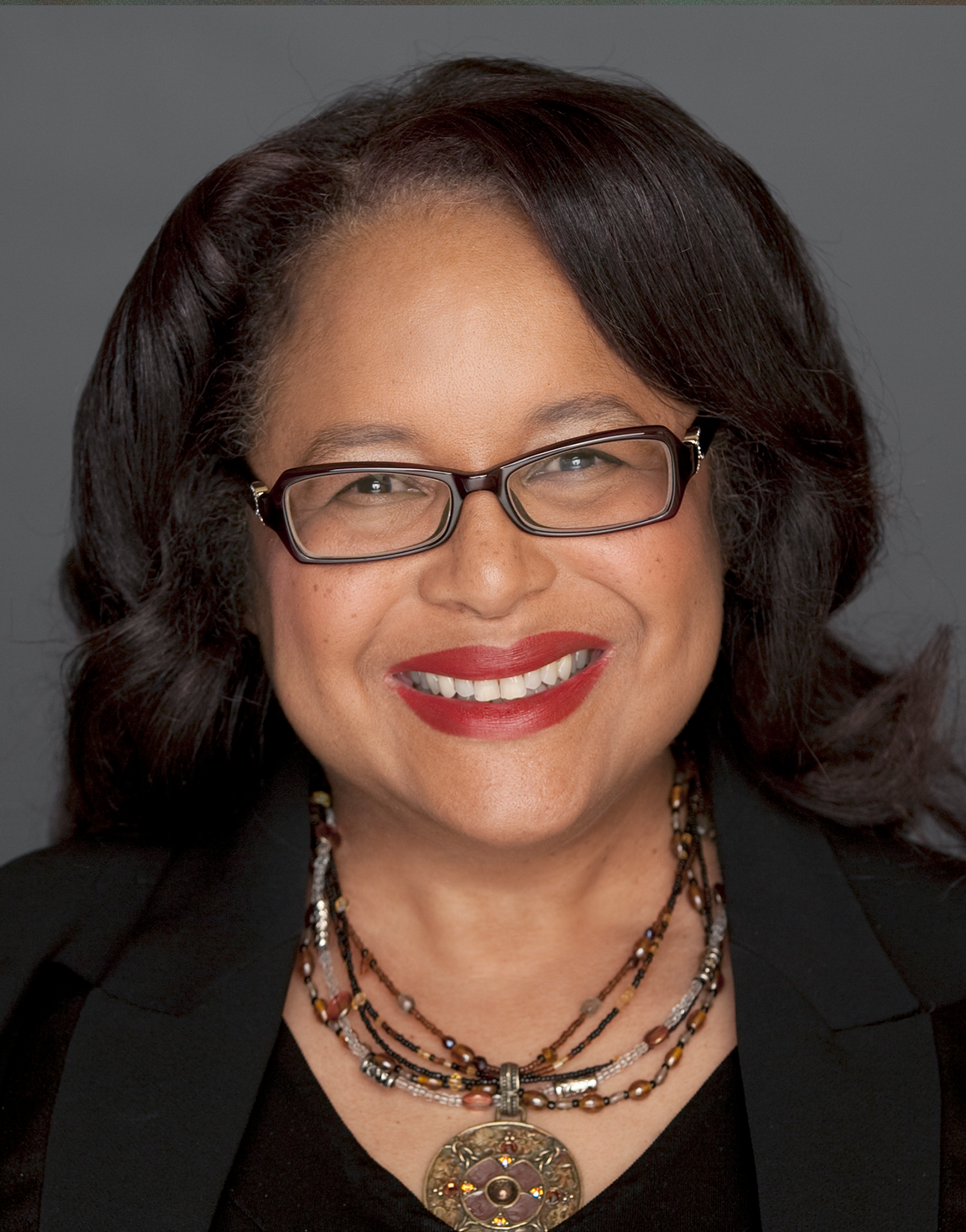 Phyllis A. James
Executive Vice President and Chief Diversity & Corporate Responsibility Officer, MGM Resorts International
---
Phyllis A. James is Executive Vice President and Chief Diversity & Corporate Responsibility Officer for MGM Resorts International responsible for leadership of the Company's enterprise-wide Corporate Social Responsibility ("CSR") policy, business strategy and initiatives, including the Company's diversity and inclusion, philanthropy and volunteerism programs and its Corporate Diversity and Community Engagement Department.
Corporate responsibility is an anchor of our company's character, values and culture, and is central to our employee engagement, customer and business expansion, and reputation growth. Ms. James' duties as leader of our Corporate Diversity and Community Engagement Department include policy and strategy formulation regarding our overall CSR, inclusion and philanthropy initiatives in alignment with the Company's overarching business objectives; development of critical implementation practices and program execution; collaboration with key internal and external stakeholders; and cultivation of strategic alliances with key constituency groups. She serves as principal management liaison to our Board of Directors CSR Committee, and to our Chairman's Executive CSR Committee. She also functions as key spokesperson for our CSR initiatives and our Corporate Diversity and Community Engagement Department. Beyond her CSR activities, Ms. James is a director on the board of and special advisor to MGM Grand Detroit, LLC.
Ms. James joined MGM Resorts in March 2002 as Senior Vice President and Senior Counsel, and then was promoted to Deputy General Counsel and Chief Diversity Officer in 2009.  In 2011 she was promoted to Executive Vice President, Special Counsel for Litigation and Chief Diversity Officer. In the role of Special Counsel for Litigation, she was responsible for management and supervision of all Company litigation and related public disclosures, including the coordination of outside litigation counsel.
Prior to joining MGM Resorts, Ms. James served with great distinction with Mayor Dennis Archer as Corporation (General) Counsel and Law Director of a department of approximately 100 lawyers for the City of Detroit (then the nation's tenth largest city) for two terms, from February 1994 through December 2001.
From 1979 until accepting her position with the City of Detroit she practiced law with the San Francisco-based firm of Pillsbury, Madison, and Sutro (now Pillsbury Winthrop Shaw Pittman) and became that firm's first African American partner in 1985, specializing in complex litigation. She commenced her legal career as a Judicial Law Clerk from 1977-1978 for the Honorable Theodore R. Newman, Jr., then Chief Judge of the District of Columbia Court of Appeals.
Ms. James is a member of the State Bars of California, Michigan and Nevada (inside counsel) and has been admitted to practice before Federal District Courts in California and the United States Court of Appeals for the Ninth Circuit.
Throughout her career she has been active in bar and civic affairs including service with the American Bar Association ("ABA") Conference of Minority Partners in Majority Firms (founding member), the ABA House of Delegates, the State Bar of California Minority Counsel Program, the State Bar of California Committee on Minimum Continuing Legal Education, the Legal Aid Society of San Francisco, and the Bar Associations of San Francisco and Detroit. In 1991 she received the Award of Merit for outstanding contribution to the Bar Association of San Francisco. She served from 1997-1998 pursuant to appointment by Governor John Engler on the State of Michigan Trial Court Assessment Commission, and in 2000 co-chaired for the State Bar of Michigan the President's Special Committee on Anti-Judicial Speech. From 2003-2004 Ms. James served as a member of the ABA's Commission on the 50th Anniversary of Brown v. Board of Education. From 2005-2008 she served as a board member of the American Bar Association's Center for Racial and Ethnic Diversity.
Ms. James has received several recognitions for her legal accomplishments and civic contributions. In 2015 she was admitted to the American Law Institute, the leading independent U.S. organization producing scholarly work to clarify, modernize and improve the law.  In 2016 the National Bar Association conferred upon her a Lifetime Achievement Award.
In 2017 she received the Human Rights Campaign's Equality Award at the HRC Las Vegas Gala for outstanding leadership and service to the Lesbian, Gay, Bisexual, Transgender, and Queer ("LGBTQ") community; and the "Make An Impact" Leadership Award from Las Vegas' City Impact Center. Black Enterprise Magazine named her among the Top Executives in Corporate Diversity in 2016. Savoy Magazine recognized her as one of the Most Influential Black Lawyers of 2015 and as one of 2016's and 2014's Top Influential Women in Corporate America. In 2014, the Las Vegas nonprofit organization Señoras of Excellence and Señores of Distinction honored Ms. James for her philanthropic efforts, and with its Celebrating Community Badge, the Girl Scouts of Southern Nevada acknowledged her work to advance the roles of women in our society. In 2012, Uptown Professional Magazine selected her as one of the top 100 executives in corporate America, and in 2011 Black Enterprise Magazine listed her as a Top Executive in Diversity. In 20l0 she was credited by the National Association of Women Business Owners, Southern Nevada Chapter, with the Women of Distinction Award in Gaming, Hospitality, and Convention Services.
Ms. James serves as a director on several nonprofit boards, including The MGM Resorts Foundation, Habitat for Humanity Las Vegas, Nevada Legal Services Inc. and Grand Victoria Foundation (Chicago, IL).
Ms. James graduated Magna Cum Laude with a Bachelor of Arts Degree in American History and Literature in 1974 from Harvard/Radcliffe College after having received the honors of Phi Beta Kappa junior year, the Captain Jonathan Fay Prize (then Radcliffe College's highest honor for a graduating woman based on the graduate's scholarship, conduct and character) and the lsobelle T. Briggs Fellowship for Graduate Study. She earned her J.D. from Harvard Law School in 1977.